WHY BUY ELECTRIC WITH PATRICK MINI?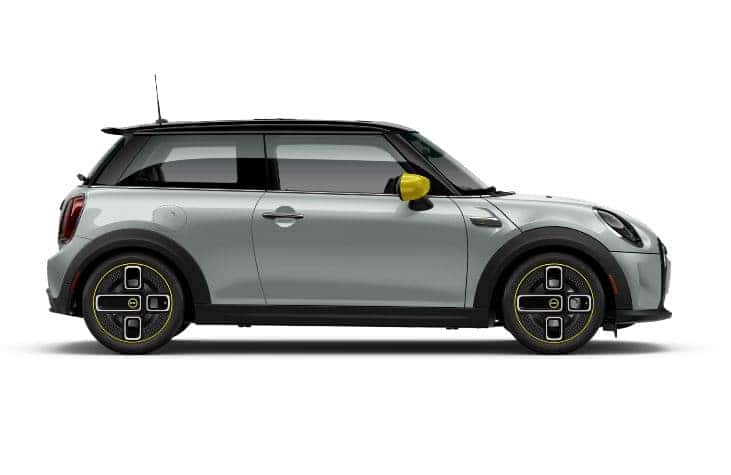 Electric vehicles (EV) and plug-in hybrid vehicles (PHEV) are all the rage recently, and for good reason. They still have that classic, and fun MINI standard you have grown accustomed to, but these models are much more environmentally friendly. However, there is still a lot of confusion surrounding these types of vehicles and we understand. With new technology there often comes more questions than answers. However, we at Patrick MINI have laid out a few of our favorite reasons as to why you should go electric with us.
Electric vehicles are better for the environment

This is the easiest reason to make the switch to any sort of EV or PHEV. Electric vehicles do not have an exhaust system, thus eliminating any sort of greenhouse gas emissions that typical gas or diesel run vehicles exhume. And even when using fossil fuels, EVs contribute much fewer emissions than gas engine vehicles.

Electricity is cheap and renewable

Unlike gasoline, electricity is a renewable resource and is cheaper! Typically, EVs tend to cost one-third the cost of a gas-powered vehicle to run. In addition, most EV's use regenerative braking which adds to the energy the car needs to run which is completely cost-free.

Less expensive and frequent maintenance

Getting your car worked on is often a chore in of itself, however, making the change to an EV eliminates some of those worries. Because EV's don't use a gas engine that means they don't use oil which removes the use for oil changes. You will also not need any of the other typical maintenance and repairs that come with a traditional gas engine. EV's are also typically easier on brakes as well.

Tax credits

Original owners of EVs can also receive credits on tax returns for simply owning an EV. Some car owners can get up to $7,500 in credit in some states for certain cars. State incentive programs for Electric vehicles vary in their scope and applicability. While tax incentives are most frequently mentioned, rebates, HOV access, toll reduction and sales tax exemptions are also offered. States currently offering tax incentives include California, Colorado, Connecticut, Delaware, Louisiana, Maryland, New Jersey, New York, Pennsylvania, Oregon, and Washington DC – however the list is always changing. These state tax incentives currently range from $500 to $5,000. Please consult your knowledgeable financial planner or tax specialist to determine how the state and federal incentive may apply to you.
Buying an EV does not mean you are sacrificing luxury or performance. In fact, you're adding on an environmentally conscious element to an already luxurious driving experience. EV's are known for operating smoothly and quietly with models being much quieter than traditional gas engines. Patrick MINI has your EV needs covered with the New 2022 MINI Electric Hardtop 2 Door, come visit us and get recharged or learn more about the EV and PHEV vehicles here.