Our Community.
WE'RE PROUD SPONSORS & SUPPORTERS OF OUR SCHAUMBURG COMMUNITY!
As part of the Patrick Dealer Group, supporting community organizations and charities is at the heart of everyone at Patrick MINI. Check out the people and organizations we're proud to support below, and if you're interested in becoming a community partner with us, feel free to contact us and let us help your organization today!
---
WOODFIELD AREA CHILDREN'S ORGANIZATION – PARTNERING WITH PALLETS FOOD DRIVE
NOVEMBER 19, 2021
In 2020, Patrick Cars participated in WACO's 2020 Thanksgiving Food Drive, which ultimately provided a holiday meal for over 1,000 family members of the agencies they serve. This year, WACO's 2021 Thanksgiving Food Drive is being held on Friday, November 19, 2021. Patrick Cars is proud to announce that we will be sponsoring 5 Pallet No. 3's which will provide food for 225 families during the holiday season! Thank you to the Woodfield Area Children's Organization for allowing us to sponsor their amazing organization that helps families throughout our community.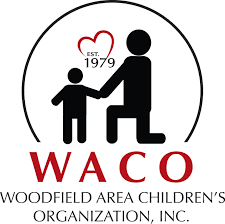 HUMAN-I-T

"Two looming problems exist in the digital age. 82 million Americans lack access to a computer with Internet in their home, primarily because of cost. That's the entire population of Germany. At the same time, 150,000 computers are disposed of every day in the U.S. human-I-T is a nonprofit organization that brings together these two problems to create one solution. We take in unwanted technology, fix it, and provide it to those in need, free-of-charge.‍ human-I-T provides low-income individuals and nonprofits with technology, internet, and digital training. By reusing instead of recycling electronics, our team transforms E-Waste into opportunities for underserved communities, while promoting digital inclusion and online access. We work with corporations, government entities, nonprofits, and general public to achieve this goal."
– human-I-T
Patrick Dealer Group is happy to be a partner with human-I-T for their efforts and continue to donate all unused technology items to help their non-profit organization provide equipment to those in need. We've been partnered with human-I-T since 2019, and in that time we've donated:
Over 125 complete Windows personal computers
A 250 station VoIP phone system
Dozens of additional computer hardware systems
All of the above has been donated for their retraining mission and we will be donating an additional 58 computers and 15 Windows server networks in July 2021.
Since 2019, we have contributed to:
NORTHERN ILLINOIS FOOD BANK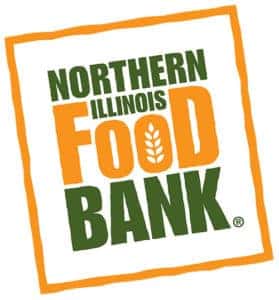 In the month of December 2020, the Patrick Dealer Group participated in a fundraising event for the Northern Illinois Food Bank. The Food Bank has been responding to the increased need in our communities since mid-March. In June through September, they have provided 9M meals monthly,
an increase of 3M meals per month from last year at this time. Our goal was $4,000 but our continuous fundraising during the month of December has brought in $6,100 in donations to benefit our communities. That's 152% of our goal reached.
HOW OUR DONATIONS HELPED MAKE AN IMPACT:
Every $1 donated helps provide $8 worth of groceries for neighbors in need
96% of the Food Bank's resources go to programs that feed neighbors in need
The Food Bank services 13 counties in Northern Illinois, providing the equivalent of nearly 220,000 meals each day
Jewel-Osco has committed to a matching challenge gift of $1 MILLION to Northern Illinois Food Bank – dollar for dollar – for the holiday season.
Once we achieved our $4,000 goal, the Dawson Family of Patrick Dealer Group donated another $2,000!
---
WGN TOY DRIVE
On December 11, 2020, Patrick Dealer Group was proud to participate in the 18th Annual WGN Morning News Toy Drive benefiting the Chicago Park District. Although it looked a little different this year, the Patrick Dealer Group, as a whole, collected and donated toys for the less fortunate. We are proud to have participated in this event and look forward to it next year!
Take a look at our team's debut on TV below!
---
PATRICK DEALER GROUP TRUNK-R-TREAT TRAIL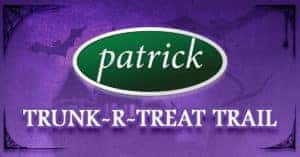 On October 31, 2020, the Patrick Dealer Group hosted our 1st Annual Trunk-R-Treat Trail. Our goal was to help bring some fun and exciting alternatives to Halloween this year, amidst the pandemic. Our marketing department decorated a special vehicle at each dealership and loaded it with candy for the youngsters to enjoy.
We hope you enjoyed it and we look forward to doing it again it 2021!


---
PATRICK MINI SUPPORTS BREAST CANCER AWARENESS MONTH
2020
2019
October 29, 2020 marked Patrick Dealer Group's 2nd Annual Employee Breast Cancer Awareness Day.All Patrick employees were encouraged to wear pink, donate $5 towards the fight against breast cancer, and take a department photo to show their support. We are proud to say that employees at each of our locations participated.
All donations collected were delivered to Gateway for Cancer Research, located here in Schaumburg, IL. Gateway's vision is: "To shape a world in which a cancer diagnosis is no longer feared."
Above are some photos collected of our successful day and we look forward to continuing to make an impact within our community for many years to come.
For more information, please visit: www.gatewaycr.org
---
MINI CHICAGO MOTORING CLUB
Patrick MINI would like to thank the MINI Chicago Motoring Club for allowing us to host their event on October 24, 2020. Patrick MINI was honored enough to be the clubs starting point for their drive out to Volo Bog. We had a great time meeting you, seeing your beautiful MINI's in action and providing you with picnic essentials for your ride.
---
THE WOODFIELD AREA CHILDREN'S ORGANIZATION (W.A.C.O.)
W.A.C.O. is a non-profit charity that provides assistance to needy children through various financial support initiatives, as well as through volunteers. W.A.C.O. is a 100% volunteer organization, with no paid positions. A full 97% of all proceeds go to helping children in need.
Through a partnership between concerned individuals, a number of suburban businesses and corporations, and numerous municipalities, W.A.C.O. serves several community-action agencies.
W.A.C.O. PARTNERSHIPS INCLUDE:
The Children's Advocacy Center of North & NW Cook County (Care for Abused Children)
CAFE (Children and Family Education)
Children's Home + Aid + Family Center (Subsidized Daycare for 110 Children)
ECDEC (Early Childhood Development Enrichment Center)
FIND PI (Family Involvement Nuturing Development & Prevention Initiative)
Two Rivers Head Start – Located in Elgin, IL
U.S. Marine Corps Reserves – "Toys for Tots"
AS PART OF THEIR ASSISTANCE PROGRAM, W.A.C.O. COLLECTS AND DELIVERS A WIDE VARIETY OF NEEDED ITEMS TO THE ABOVE GROUPS, INCLUDING:
Food
Clothing
Books
School Supplies
Appliances
Furniture
Bedding
Toys
Games
THE WOODFIELD AREA CHILDREN'S ORGANIZATION'S MISSION IS FULFILLED PRIMARILY THROUGH THESE ANNUAL EVENTS:
End of Winter Coat Drive
Partner Bowling
Read to Succeed Children's Book Drive
Summer Reading Program
Partner Softball
Soap, Shampoo & School Supplies Drive
Coats for Kids Program
Thanksgiving Food Drive
Christmas Shopping Tours
Toys for Tots Toy Collection
Bill Kelly Scholarship
John Bestman Scholarship
Michael O'Malley Scholarship
---
THE THYROID, HEAD & NECK CANCER FOUNDATION (THANC)

The Thyroid, Head & Neck Cancer Foundation's (THANC) mission is to support the research and education in the early detection and treatment of thyroid, head and neck cancer, to advancing new therapies, and to alleviating the suffering and functional impairment of patients who undergo treatment. The THANC Foundation was incorporated in 2003 and quickly became the largest private funder of research in the United States for these types of cancers.
In 2009, THANC became the first U.S. member of the global Head and Neck Research Network (HNRN) and refocused research funding internally on collaborative initiatives as a member of this organization.
In addition to research, THANC funded continuing professional medical education through sponsorship of the Multidisciplinary Management of Head and Neck Cancer and Thyroid and Parathyroid Disease until 2011, when the 20th Annual Course was held. The Foundation supports the Head & Neck Oncologic and Microvascular Reconstructive Surgery, and Thyroid/Parathyroid Surgery Fellowship, a program accredited by the American Head and Neck Society.
THANC's resources also focus on community awareness and education as well as patient outreach and support initiatives. Under the medical direction of Dr. Mark Urken, THANC is housed within the Institute for Head and Neck and Thyroid Cancer at the Phillips Ambulatory Care Center at Mount Sinai Beth Israel Medical Center.
For more information, please visit: thancfoundation.org
---
---
ALEX'S LEMONADE STAND FOUNDATION (ALSF)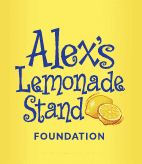 Alex's Lemonade Stand Foundation (ALSF) emerged from the front yard lemonade stand of cancer patient Alexandra "Alex" Scott (1996-2004). In 2000, 4-year-old Alex announced that she wanted to hold a lemonade stand to raise money to help find a cure for all children with cancer. Since Alex held that first stand, the Foundation bearing her name has evolved into a national fundraising movement, complete with thousands of supporters across the country carrying her legacy of hope.
To learn more, please visit: alexslemonadestand.org