PATRICK MINI HAS SO MANY WAYS TO FIND THE PERFECT CAR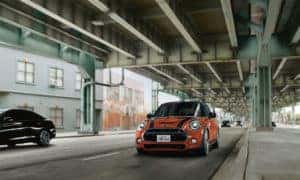 Car manufactures are running at full speed since re-opening earlier this year.  In addition, they continue to provide fantastic lease and purchase options that we don't want you to miss, plus we have many ways to help you find the vehicle that fits your lifestyle and needs.
With large amounts of inventory arriving weekly and so many ways save, let our team at Patrick MINI find you the perfect car near Schaumburg.
Our vehicle finder service can help simplify your shopping. All you need to do is give us the basics and our team will go to work locating in-stock or incoming new and used inventory.
Know what you want but can't find it inventory? Take a look at our incoming new car inventory list and either call us or email us with the Chassis number and a member of the Patrick Direct team will provide you with the detail so you can pre-order or reserve it.
Have questions? Contact us or call us at 847-230-8210
View New Inventory, Certified Pre-Owned Inventory, Used Inventory or Courtesy Inventory