Get Your MINI Ready for Summer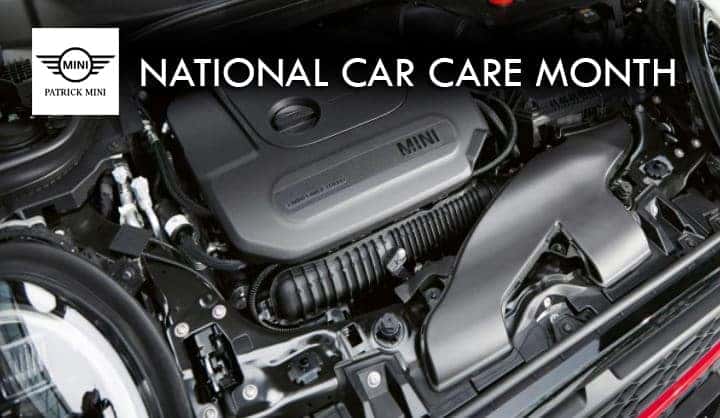 The sun is shining and temperatures are getting warmer, which means it's officially springtime, a time to get your car ready for spring driving and summer road trips.
April is National Car Care Month. It is also the time of year to give your car some extra attention to take care of any issues that may have occurred or been ignored during the cold, wintery months.
Patrick MINI recommends five basic maintenance procedures to keep your car operating at its best.
Check the Oil, Filters, and Fluids
It's a good idea to get your MINI's oil changed every 4,000 to 6,000 miles. This ensures that your oil is always working efficiently and keeps your vehicle healthy and safer to drive. Brake, transmission, power steering, coolant, and windshield washer fluids should be regularly checked.
Schedule your MINI oil change today and get unlimited oil changes for the next three years.
Check Tire Pressure and Wheel Alignment
Frequently rotate your tires to prevent uneven tread wear and make sure to check for any bulges, bald spots, or incorrect tire pressure.
A wheel alignment may also be recommended. This will extend the life of your tires and improve fuel economy and handling. Don't let your vehicle go more than 10,000 miles without having someone check the alignment.
Click here to schedule your MINI wheel alignment service.
---
---
Check Brake System
Servicing your brakes is a necessary part of your MINI vehicle maintenance. The snowy conditions might have caused you to hit your brakes more often than usual.
If your brakes are acting weird, making a grinding noise, shuddering, a brake warning light is on or they're just not working right, it's best to call us at 847-230-8211 or click here to schedule your MINI brake inspection.
Check the Battery
Make sure your vehicle's battery connections are clean, tight, corrosion-free, and securely mounted. If your battery is over 3 years old, be sure to get it tested and replaced if necessary.
Click here to schedule your MINI battery service.
Check the HVAC system
Proper heating and cooling performance are critical for interior comfort during those summer road trips as well as for safety reasons such as defrosting.
Click here to schedule your MINI HVAC service.
Proper car care will extend the life of your car, improve fuel efficiency, and prevent significant repairs in the future. Use National Car Care Month as an opportunity to schedule your MINI service appointment.