Back-To-School Car Shopping
It's officially August and that can only mean one thing: Back-to-school shopping!
Notebook. Pencils. Uniforms. New car… That's right, new car!
Whether you are looking for a 1st car for your teen or it's time for a new ride for the upcoming year, good transportation is an essential part of back-to-school shopping.  Let us help get your students into a new vehicle at a great price.
Lease Special:
Lease a 2024 MINI Cooper Electric Hardtop 2 Door for $369 a month!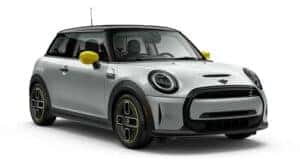 When it comes to looking for a new vehicle, here are a few tips for getting the vehicle that's the right fit for you:
Do Your Research: All the information you need to make a smart car-buying decision can be found here
Know What It Is Going to Cost: Not only to purchase your MINI Cooper but also what it will cost you over time to own it.
Test Drive Different Models: It's easy to test drive a MINI Cooper that's on the top of your list but without driving others to compare you might miss out on something you might like even more.
Consider a Certified Pre-Owned: When you buy a certified pre-owned MINI Cooper you get the value of buying a used car but the new-car-like features such as manufacturer-backed warranty and full vehicle inspection.
 Here at Patrick MINI, we have a wide selection of vehicles to fit any student's needs or desires. Vehicles with ample cargo space, versatile seating options, and modern design ensure you're always prepared for whatever the school year has in store. Visit us today or start shopping online.