5 Things You Should Know Before You Walk Into a Dealership
By: Mark Pechnick
Walking into a car dealership can be an overwhelming process for some but can be a more enjoyable and simple process if you know just a couple of things before you go.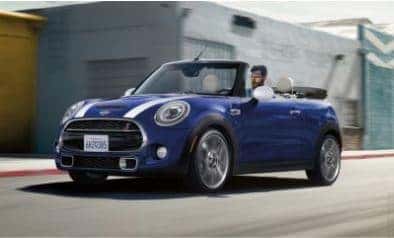 Know Your Credit Score

Knowing what your credit score is prior to car shopping is beneficial if you plan on applying for a loan. Your score determines your ability to qualify for loans and to get better interest rates when borrowing. It also helps the sales team understand what options would be available for you based on current offers.

Know Your Budget

It is important to know exactly how much you can afford before going to the dealership. Taking the steps to understand your debt-to-income ratio will help you and the sales team find the right car at the right price for you.

Know What Features Are Important to You

When researching, it is important to know what features you must have and what you are flexible on. In a perfect world, we would have exactly what you want for the price you want but, sometimes it doesn't work exactly as we'd like. Sometimes all the bells and whistles can push a car just out of price range, or sometimes your color options aren't available. Knowing what you must have in your car and what you could live without will help you and us find the perfect vehicle. Custom ordering is also an option if you can't live without your must haves.

Read the Coupon and Offer Disclaimers

Coupons or special offers have a disclaimer that provides the details of the coupon or offer. Reading the disclaimers will limit the shock or surprise when items aren't matching when at the dealership. Disclaimers include the offer expiration and terms of the offer.

Salespeople Want to Help You

Sales representatives are here to help, and your satisfaction is top priority.  We know you've done at least some online research prior to working with us and their job is to ensure you are getting the right car at the right price that fits your lifestyle and needs. They've been trained to ask the right questions, listen, built rapport, treat everyone equally and to not be pushy. This is a big investment and our team understands this and wants to gain your trust and build a long-term relationship.
Understanding these 5 things will certainly make the car buying process more enjoyable.
We look forward to working with you!