4 Exciting Attractions to Visit in Schaumburg, IL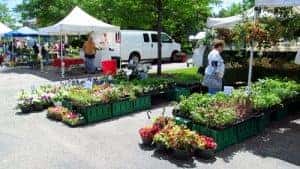 Schaumburg, Illinois, is a great place to work and live. It's full of attractions for your whole family, and there's plenty of excitement to be had at the local hangouts. Regardless of what you and your family like to do, you can always find something interesting to explore. New events and attractions pop up here all the time, but there are those that are consistent and always improving. So if you're looking for something new to try, here are the top four attractions in Schaumburg.
PRAIRIE CENTER FOR THE ARTS
The Prairie Center for the Arts is the best place to go for new entertainment on a regular basis. New shows come to the Center on a weekly and monthly basis. This season, there are shows for a variety of tastes, such as tributes to Ella Fitzgerald and The Beatles. Local organizations are putting on events too, including Inaside Chicago Dance as well as many other regional and local organizations. You can rent performance facilities if you're interested in putting on a show of your own.
FARMERS MARKET
If you're looking for a way to get healthier foods or to sell some of your old stuff, you can check out the Farmers Market. It's held at Trickster's Gallery on South Roselle Road on Fridays from 7 a.m. to 1 p.m. It's a great place to take the family to get what you need for the week or to find something you didn't know you wanted until now. The Farmers Market also includes weekly entertainment from local groups, including the Prairie Center for the Arts. Signing up to become a vendor is also easy; you just need to contact the representative.
SCHAUMBURG TOWNSHIP DISTRICT LIBRARY
If you're into learning something new, check out the Schaumburg Township District Library. It houses a large collection of print and digital materials that enables you to discover new things or learn more about topics that already hold your interest. Like many other library systems, STDL was updated to provide the latest in online features, including online rentals and free music downloads. You can apply for a library card in person, which you can use for all of the STDL's in-person and online services.
THE WOODFIELD MALL
Near Schaumburg, you can go to the Woodfield Mall that houses an assortment of some of the most popular stores for people of any age. The majority of the shops stay for a long time, but there are occasional turnovers to offer new options. The mall also has free Wi-Fi so that you can stay connected. It's well-kept and maintained, so it serves as an enjoyable place to hang out, and the variety of restaurants ensures that you can find something you like at a great price.
Schaumburg, Illinois, can be a great place to live if you know what to look for. It's filled with family appropriate attractions that are enjoyable over and over again. Try any one or all of these things to do in Schaumburg to have a great time.
Image via Flickr by Joe+Jeanette Archie used under CC BY 2.0