10 Ways to Save When Buying a New MINI or Certified Pre-Owned MINI from Patrick MINI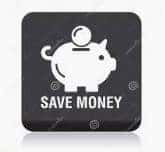 At Patrick MINI, we are dedicated to making it easier for you to shop for car.
This article provides 10 ways to help you save thousands and help you understand why our Client Advisors take the time to get to know all about you when you're buying with us.
At the beginning of every month, MINI USA announces new programs that are applicable towards the purchase or lease of a new MINI or certified pre-owned MINI.  Below is a list of the most popular programs offered:
10 ways to save on your next MINI
Rebates (cash rebates or bonus cash)
Low-Interest Financing
Special Leases
Costco Auto Program
Corporate Incentives
Military Programs
Definitions
Cash Rebates, also known as Bonus Cash, are provided by the manufacturer directly to the customer at the time the vehicle is purchased to lower the final price of the vehicle. Consumers usually elect to either receive this amount in cash or to credit the rebate as part of the vehicle's down payment.
Low-Interest Financing is a loan offered by the manufacturer's captive finance company at a below-market interest rate. Eligibility is normally determined based on the customer's creditworthiness.
Special Leases also referred to as a "subsidized lease" or "sub vented lease", is a form of "incentive and rebate" that consists of a vehicle lease offered by a vehicle manufacturer in which the amount of the monthly payment is reduced below that then offered by independent leasing companies (the cost of which is absorbed by the manufacturer). Typically, this is accomplished by using a higher residual value or a lower interest rate, or both.
Customer Loyalty Rebates provide incentives to repeat customers who demonstrate loyal buying behavior.  These are provided by our manufacturers when they get behind the wheel of a current model year vehicle.
Conquest Rebates programs are extended to current owners or lessees of competitive vehicle's brands. The allowance is available on the purchase, lease, or finance of a new model year vehicle.
Costco Auto Program provides Costco Members low, prearranged pricing on new & used cars. Patrick BMW, Patrick MINI, Patrick Cadillac, Patrick Volvo Cars and Patrick Hyundai are authorized dealers on the Costco Auto Program.
Illinois Small Business Fleet is for local small business owners can now enjoy best fleet pricing when purchasing a new MINI for their existing company vehicle pool. Learn more here.
Corporate Incentives – Your employer, university, or member organization has partnered with MINI USA to offer a "Special Incentive" for any new MINI model.
You may utilize either the MINI Lease or Loan Program to purchase your new vehicle or you may use other sources of funds for your purchase.
This Corporate Sales Incentive may be combined with most Sales Support Programs in place at the time of purchase.
Military Programs allow members of the military bonus cash to be used towards the purchase or lease of a new car or special finance rates. Programs differ by manufacture.
College Graduate Program allows recent college graduates to receive a dollar amount off the purchase of new or certified pre-owned vehicle.  Each of the Patrick brands offer this incentive and dollar amount varies.
With so many ways to save it is always recommended to talk to a Patrick MINI Client Advisor about current programs, qualification & requirements.
Please note that all programs are subject to change at any time by MINI USA. Eligibility requirements may vary, and not all consumers may qualify.  Requirements and documentation required for most.