We Will Buy Your Car at Patrick MINI in Schaumburg, IL

Why Should You Sell Your Car to Patrick MINI?
We will purchase your used vehicle! Be sure to stop by Patrick MINI near Chicago, Rolling Meadows and Arlington Heights, IL to receive the best offer for your used car. Our Sales Managers will appraise your vehicle, and if you decide to sell your car to us, we'll cut you a check. You don't even have to buy a car from us! If you have any questions about our appraisal process, take a look at our FAQ below or you can simply submit an inquiry and our Patrick Direct Team will be in contact with you shortly.
"It's as simple as 1 – 2 – 3"
Step 1. Tell us about your car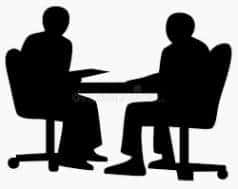 Step 2. Set up a no obligation appraisal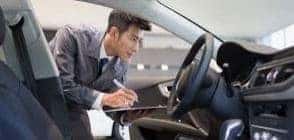 Step 3. Receive top market value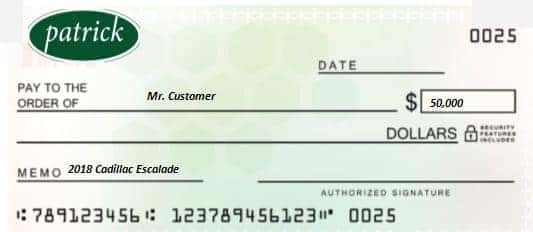 Selling a Car at Patrick MINI
Sell or Trade Your Car at Patrick MINI in Schaumburg
Are you looking to say goodbye to your current car and start a new chapter? Here at Patrick MINI, we can help you take the next steps. Whether you're interested in selling or trading, our team of pros can help you navigate the process of setting your current car free and beginning another adventure. Our goal is to ensure that you get the most out of your selling or trading experience, and we strive to make the process hassle-free. We're eager to buy your used car here in Schaumburg, and you can count on us to deliver a low-stress process.
Why Sell Your Used Car at Our Dealership?
When it comes to selling your car, you generally have two options: selling privately or selling to a dealership. Selling privately can often be a bit of a whirlwind. You have to run ads, communicate with potential buyers, invite strangers to your house, deal with low-ball offers, and do a host of other things yourself. Plus, there's always the chance that something on the buyer's side can go financially wrong.
In other words, private sales can be a major source of stress, and they can take up a lot of your time. When you sell to our dealership, you can rest assured that you're getting a great value, and you don't have to waste time or worry about how reliable your buyer is. We've had plenty of experience with buying used cars from our customers in the Chicago area, and we're ready to give you a great offer on your car.
Trading is Simple at Patrick MINI
Are you more interested in trading? Trading in your car is a great option if you're ready to part ways with your vehicle because it enables you to use the value if your current car towards the new one that you want. So, you can offload a car you don't want and cut some of the cost out of something that you do want.
The only thing you have to think about is what kind of car you want next! A popular option for drivers near Arlington is upgrading. We can help you trade in your vehicle for a newer version. You can also trade towards something completely different! It's up to you. Either way, trading is a great way to put the value of your current car to good use.
Find Your Car's Trade-In Value Online
If you're thinking about trading, one of the most important pieces of information that you can have at your disposal is your car's trade-in value estimate. Knowing what your car could be worth in a trade can help you figure out what you can afford as you start to shop for something new!
Fortunately, you don't have to spend time studying the market to determine what your car could be worth in the Arlington Heights area. Our online trade-in valuation form can help you get the information you need quickly so that you can dive right into the shopping process. When you know how much your car could get you in a trade, it's easier to determine which vehicles in our inventory fit into your budget.
Lease Your Next Vehicle
If you're thinking about trading in your car, another way to score even more savings is to lease your next new vehicle here at our MINI dealership serving Hoffman Estates and Palatine. Leasing is a fantastic way to enjoy lower monthly payments, so we encourage you to reach out to us if you want to know more about this exciting option.
Contact Us
If you're ready to learn more, please don't hesitate to give us a call or stop by our dealership. We look forward to helping with your next sale or trade, and we look forward to seeing you!