Patrick MINI Welcomes MINI JCW Team Driver Clay Williams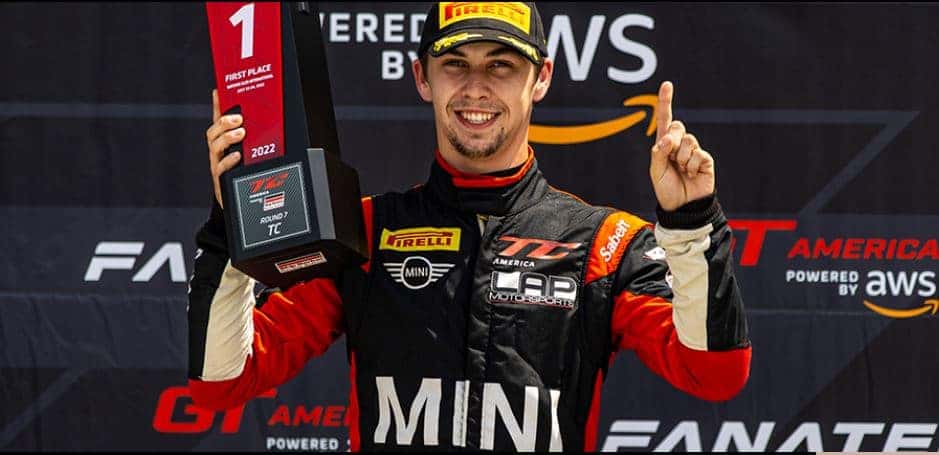 Patrick MINI is proud to sponsor MINI JCW Team driver Clayton (Clay) Williams, who will be racing the "Fanatec GT World Challenge" from August 19 through August 21, 2022, at Elkhart Lake's Road America N7390 State Road 67, Plymouth, WI. 53073. Clayton will be driving a MINI JCW Hardtop also known as MINI JCW PRO TC.
The Fanatec GT World Challenge America headlines an all-sportscar weekend at Road. This weekend of thrilling sportscar racing will bring exotic GT3 machinery from global brands like Acura, Aston Martin, Audi, BMW, Ferrari, Lamborghini, McLaren, Mercedes-AMG, and Porsche to America's National Park of Speed in Elkhart Lake, Wisconsin. These performance racing machines will take to the popular 4-mile, 14-turn road race circuit as part of a global championship spanning Europe, Asia, Australia, and America. The SRO GT World Challenge will showcase two 90-min races featuring full-service pit stops, driver changes, and non-stop excitement on Saturday and Sunday.
Meet Clay Williams at Patrick MINI
Clayton and fellow driver, Cristian Perocarpi will be stopping by Patrick MINI on Thursday, August 18, 2022, to meet customers and employees before he is off to the races. So please follow us to receive an update.
Watch Clay Williams in Action
Check out this documentary on YouTube of Clayton's team from Indy last year:
Join us August 18 at Patrick MINI as we welcome both Clay Williams and Cristian Perocarpi!