2024 MINI Cooper SE Electric HARDTOP 2 DOOR at Patrick MINI in Schaumburg
2024 MINI Cooper SE Electric Hardtop 2 door
PLAYFUL. PRACTICAL. POWERFUL.
The 2024 MINI Cooper SE Electric Hardtop 2 Door stands out as a true power player, starting with its unmistakable design and graceful aesthetic. This all-electric hatchback is fine-tuned with functional technology to match the sleek style.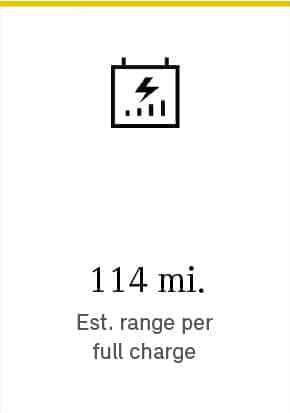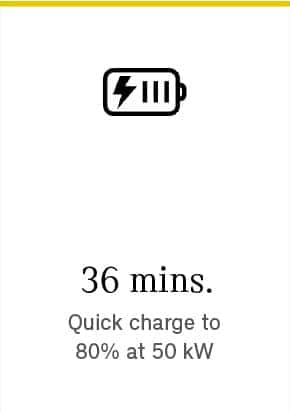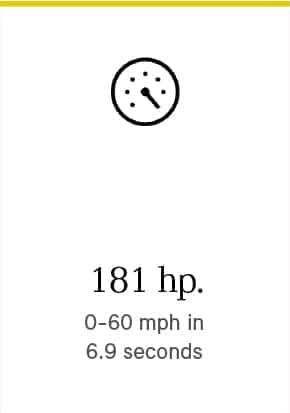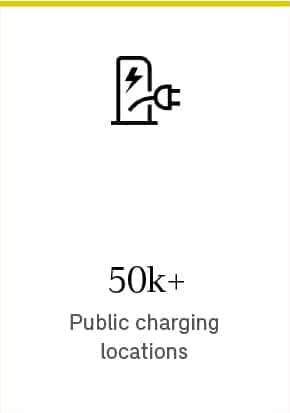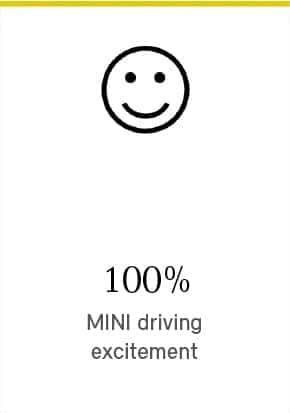 READY TO DO THE ELECTRIC SLIDE?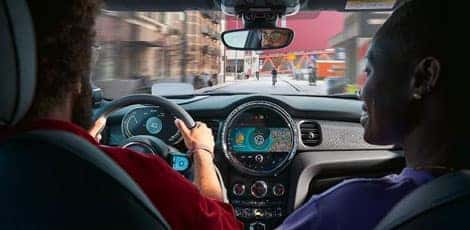 STAY THE COURSE.
This small and nimble electric car is made for the everyday driver. Work or play, MINI Electric gets you through the day with an EPA estimate of 114 miles of range on a full charge.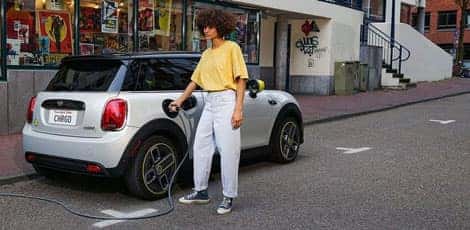 GO THE DISTANCE.
Recharging your small EV is a breeze, as MINI Electric is compatible with three different levels of charging intensity. Level 3 (DC Fast), which is only available at public charging stations, can power your MINI Electric up to 80% in just over a half-hour.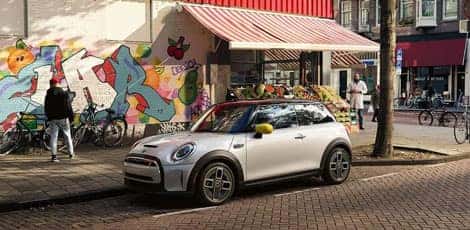 SAVE SOME COIN.
Say goodbye to gas pumps or oil changes and say hello to economic efficiency. Monitor your electric cost per kilowatt-hour (kWh) and expect fewer maintenance requirements in a small electric vehicle versus a traditional gas-powered car.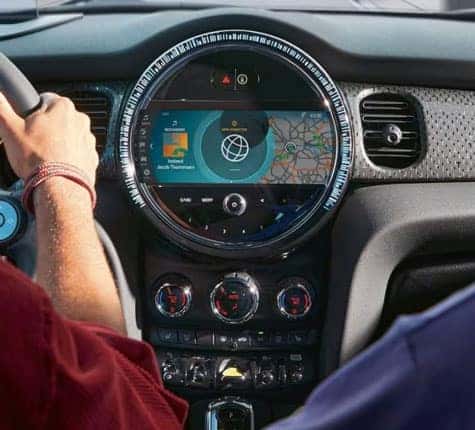 Touchscreen Media Display
A gorgeous 8.8" touchscreen media display beams with real-time weather or location alerts, calendar appointment notifications, and Journey Mate: the ultimate trip-planner app.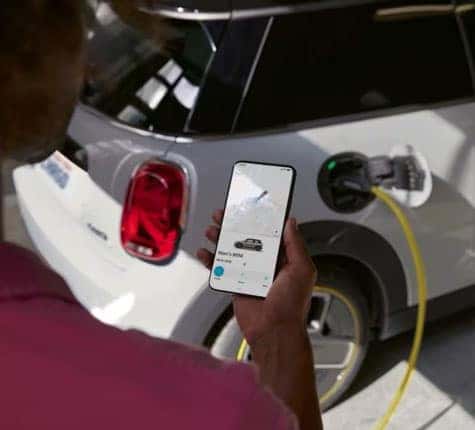 MINI App
Stay in control with Active Driving Assistant, standard across all models, which includes collision warning and automatic emergency braking.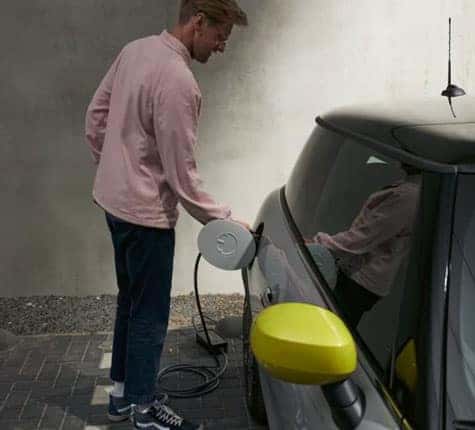 Extended Motorer Protection
Go further with our Extended Motorer Protection, which covers an extensive list of mechanical and electrical components with two tiers of coverage and a range of durations to choose from.
Electric FAQs
How is an electric vehicle (EV) and a plug-in hybrid (PHEV) different?
The main difference comes down to its power system. A battery electric vehicle, also known as an all-electric vehicle (EV or BEV), is entirely powered by a battery and an electric motor. Plug-in hybrids (PHEV) have a dual power system that combine an electric motor with a conventional gasoline engine.
Is MINI experienced in manufacturing batteries, and what is its lifespan?
MINI, which is part of The BMW Group, responsibly sources raw materials from leading suppliers for battery cell production and has been manufacturing batteries for electric vehicles since 2013. MINI is committed to relentless research and development in the field of battery technology. The current generation of batteries in MINI's all-electric vehicles reflects this expertise and experience.
The ambient temperature, number of cycles, age of the battery (regardless of use), and other factors influence battery life. For your peace of mind, MINI offers a comprehensive battery warranty that also covers against excessive battery capacity loss (if net battery capacity is less than 70% of its original nominal value) – whichever should occur first.
What is brake energy regeneration?
Regenerative braking technology allows electric and PHEV vehicles to recoup part of their energy during deceleration and braking storing it by recharging the battery.
What are the advantages of driving a small electric car?
According to the US Department of Energy (https://www.energy.gov/), all-electric vehicles produce no carbon dioxide emissions when driving and can significantly reduce the emissions that contribute to climate change and air pollution – which contributes to the improvement of public health and the reduction of ecological damage.
What is the MINI battery warranty?
MINI USA, a division of BMW of North America, LLC warrants the high-voltage lithium-ion battery assembly against defects in materials or workmanship for a period of 8 years / 100,000 miles for EVs and 8 years/80,000 miles for PHEVs, whichever occurs first. Due to its inherent technical design, the high-voltage lithium-ion battery's capacity will decrease over time and with use. If an authorized MINI dealer's capacity check concludes that the net battery capacity is less than 70 percent of its original nominal value when it was new, this level of capacity loss is considered excessive. During the High-Voltage Lithium-Ion Battery Capacity Coverage period, MINI USA will cover the necessary component repair or replacement to correct this excessive capacity loss when performed by an authorized MINI dealer.
What incentives or savings can I expect with an electric vehicle?
The 2024 MINI Cooper SE and 2023 MINI Cooper SE Countryman ALL4 compact electric cars are eligible for many state and local incentives (including rebates, tax credits, and grants). For specific details on how these credits apply to an individual situation in your state or locality, please consult with a knowledgeable tax advisor. You may also save fuel costs. With fewer moving parts and fluids to repair and replace, all-electric MINIs also have lower lifetime maintenance costs. For example, all-electric vehicles do not require oil changes.
Please note: Incentives often depend on your tax situation. We recommend consulting a tax professional to validate credit availability and eligibility. While MINI does its best to keep this information up-to-date, it cannot guarantee the current accuracy or your eligibility.
What are all-electric MINIs like to drive?
All-electric MINIs embody MINI's performance legacy and engineering expertise. They are fun to drive, due to instant torque and linear acceleration of the electric motor. MINI EVs and PHEVs provide maximum torque from near standstill providing near-instant acceleration, MINIs are famous for their go-kart like handling. This fun-to-drive performance is maintained in MINI EVs with an even lower center of gravity – resulting in great driving dynamics, precise steering, and agile handling.
Does weather affect the performance and battery life of an electric MINI?
Just as with any other car, weather and other environmental conditions can affect a MINI EV. Extreme cold and hot temperatures may impact the driving range. Battery life is generally unaffected by typical weather conditions. Impacts on range can be minimized by using the pre-conditioning function which brings the car and battery to operating temperatures before driving off using power from the grid when plugged in.
Which states offer tax and other incentives for electric vehicles?
State incentive programs for electric vehicles vary in their scope and applicability. While tax incentives are most frequently mentioned, HOV access, toll reduction, and sales tax exemptions are also offered. Please consult your knowledgeable financial planner or tax specialist to determine how the state and federal incentives may apply to you. The US Dept of Energy also maintains an up to date list which can be found here: https://afdc.energy.gov/laws/search
How does one access Public Charging Stations?
Public charging stations can generally be accessed by opening an account with a charging provider, similar to opening one for a toll tag. Some stations also permit credit card access. Generally, after opening an account (usually online or in-app), the corresponding app will provide instructions for how to find, access, and if needed pay for charging sessions.
Patrick MINI is located at:
700 E Golf Rd • Schaumburg, IL 60173