4 Upcoming Events in Chicago You Don't Want to Miss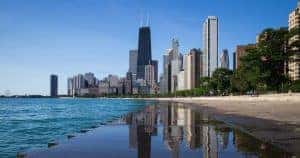 If you live in Chicago, Illinois, or you're just passing through, you can always find something interesting for you and your family to do. It's a lively city with a strong performing arts community. New shows and events are common in Chicago as it's become a major center for entertainment. This summer, the city has a series of exciting events taking place. So if you're in the area, here are four can't-miss events coming soon.
IMPROV AT THE ANNOYANCE THEATRE & BAR
If you've never been to the Annoyance Theatre & Bar, it should be your first stop in Chicago. It routinely provides some of the best comedy shows in the city. You can even catch the next performance of its longest-running musical. Aside from comedy events, the Annoyance Theatre & Bar often hosts improvisational events to create original plays, musicals, and other shows for patrons. If you're in the area, you should make visiting this location a priority on your trip.
"CAMP: A COMEDY SHOW"
Another long-running, can't-miss event in Chicago is held at the Village Tap. "CAMP: A Comedy Show" is a sketch comedy show based on people's experiences at summer camp. It's free to attend and held weekly at 8 p.m. It offers a variety of interesting situational comedy skits with new installments every week. If you're into this type of comedy, stop in at the Village Tap on Roscoe Street.
"CARMEN"
If you're into opera, Chicago is presenting one of the best operas around the world at the Civic Opera House. It's hosting "Carmen" through March with plenty of showings, which will allow you to plan ahead for the best time to go. While this version of "Carmen" is performed entirely in French, smaller screens throughout the upper house will translate it into English to make it more enjoyable for those who are not fluent in the language. It's a great opera to start with if you'd like to learn more about the industry or if have a lot of experience with opera over the years.
THE CHICAGO FOOD TRUCK FESTIVAL
Food trucks have become an important part of Chicago's restaurant scene. The ability to relocate easily to where your customers are makes having a food truck appealing. As a result, there's a wide range of trucks that sell different styles of food all over the city. In June, Chicago is bringing them together for one big food truck festival. The event is hosted nearly every year and often brings out more than 40,000 people to experience the variety of food available. This year, the event will be held at South Loop pending final authorization from the city's permit office.
Chicago continues to be an interesting place to work and live with a long history of providing exciting events that you can be a part of. No matter what you're into, there are seasonal, yearly, and weekly events that you can participate in by yourself or with friends and family. Check out the events scattered across Chicago if you're looking for something fun to do.
Image "Chicago" via Flickr by romanboed used under CC BY 2.0 / cropped from original